Twitch LiveStream Info SuperStar O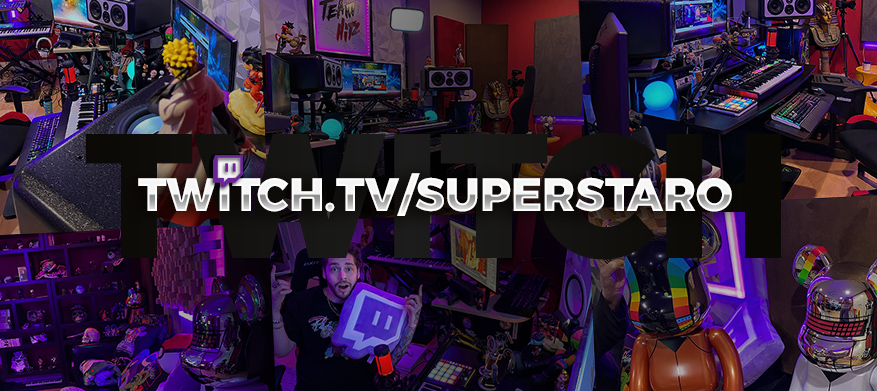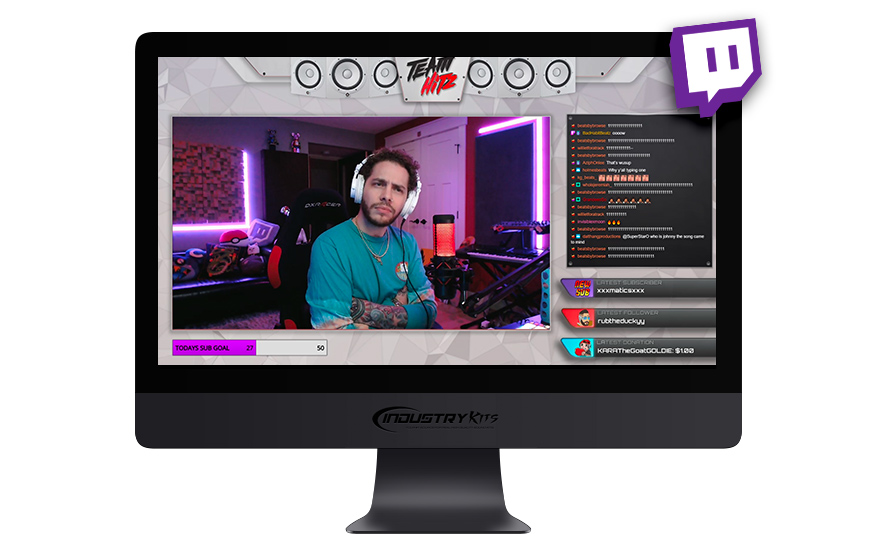 Ayyye , If You Found Yourself At This Page Because You're Confused /
New To Twitch & Don't Quite UnderStand How It Works No Worries, We Got You.
Everything You Need / Want To Know Should Be Here For You.
If Not Feel Free To Ask In The Chat During Our Live Streams & I Myself or Another Member Of The Community Would Be Happy To Help You.

There Are MANY Reasons Why You're Going To Want To Slap That Subscribe Button.
For One You're Going To Have A GREAT Time w Me & The Loving All Around Dope Community We're Building When I Am Live.


You're Going To Make New Friends,
Get To Network, Collaborate, Beat Battle, Win Prizes
(Some Which Could Literally CHANGE YOUR LIFE) & More!
EXCLUSIVE Producer Packs Every Month For SUBSCRIBERS ONLY!
We're Talking FIRE Samples, Drums, Loops, Tutorials & All ONLY My Twitch Subs Get.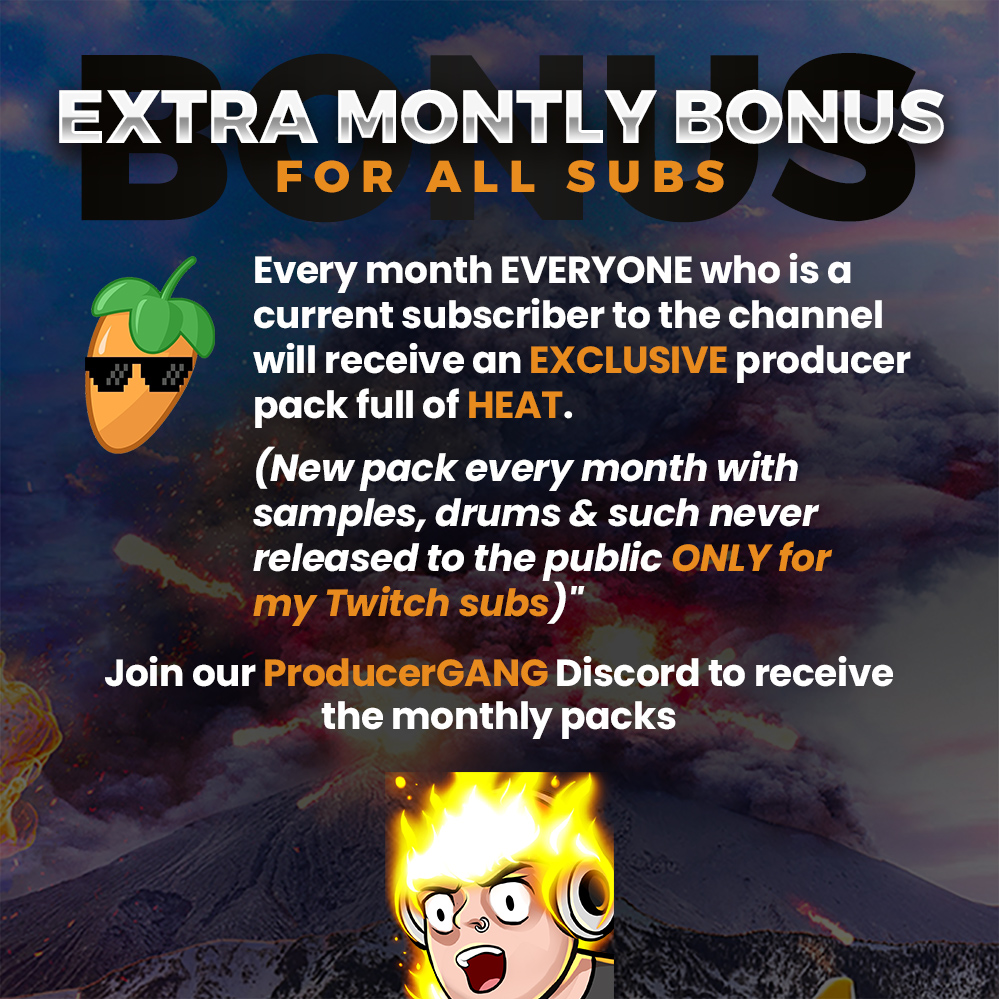 On Top Of That You Get To Use Some Of The BEST Emotes On Twitch
Many Of Course Which Are Designed Around The Producer Life.
Trust Me, You're Going To LOVE Being A Part Of The Gang.

Think Of Our "Reward Coins" As Game Room Style Tickets.
You Earn These Coins By Watching When I'm LIVE, Subscribing
& Re-Subscribing Ea Month.
Participating In Our Events, Winning Contests & Such.
You Also Earn A LOT From Gifting Subs To Others,
Donating To The Channel, Using Bits
(Twitch's Digital Currency) Basically ANYTHING You Do You Get Coins For.


You Can Turn These Coins In For Amazing Prizes!


Prizes Such As A Collab Beat + Placement Opportunity w SuperStar O,
A 1 of 1 Sample Loop ONLY For You, A Beat Mix Order + It's Project File To Help You Learn Mixing & More!
To See How Many Reward Coins You Have Type "!coins" While In The Chat.
To Use Them You Only Need To Type !store In My Twitch Chat.
There You Will See A Lot Of Information Including
Scrolling To The Bottom Of That Page Where You Will
See All Of The Prizes. Simply Click To Claim One.

When Watching A Live Stream When We Are Doing Battles or Critiques /
Anything That Requires You To Send In, All You Need To Do Is WAIT For Instructions.
We Call People When It's Time To Send So Do NOT Send Anything Until You Are Called.
We Pick People Randomly From The Chat, Supporters Who Are Gifting,
Donations / Bits & Such & Also New Subscribers / New Followers.
Just Be Ready & Stay Patient.

Beat Battles w Prizes (Have Been Up To $3,500 CASH So Far)
Music & Beat Critique Streams For The Community,
Live Cookup Beat Making Of Course, Producer Talk Streams,
Mixing Streams, Playing Various Games, Studio Sessions...
We Do A LOT & Are Always Innovating New Ideas Regularly.

That's Right! You Can Subscribe For FREE!


Yes, If You Have Amazon Prime You Can Subscribe For FREE.
All You Have To Do Is LINK
Your Amazon Account To Twitch (Amazon Owns Twitch)
Then You Can Sub To ONE Streamer Per Month For FREE.
Linking Accounts Also
Gives You All Kinds Of Gamer Goodies & More Too!


[Keep In Mind You Must Manually Re-Sub Ea Month PRIME Subs Do NOT Auto Renew]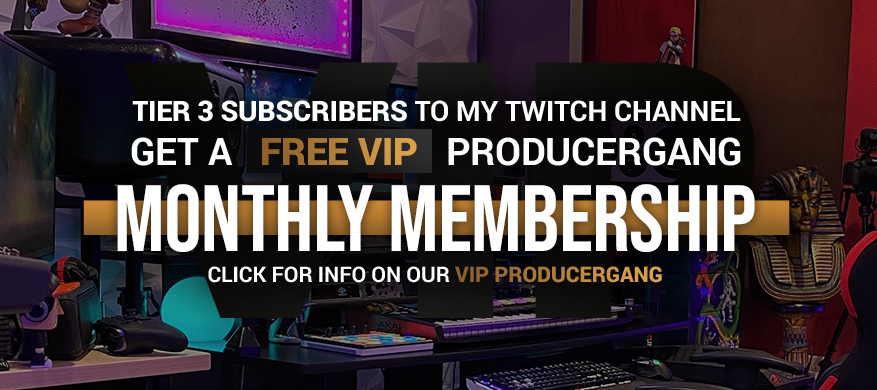 - PERSONAL MESSAGE FROM SUPERSTAR O -