Producer Reward Points
REWARD POINTS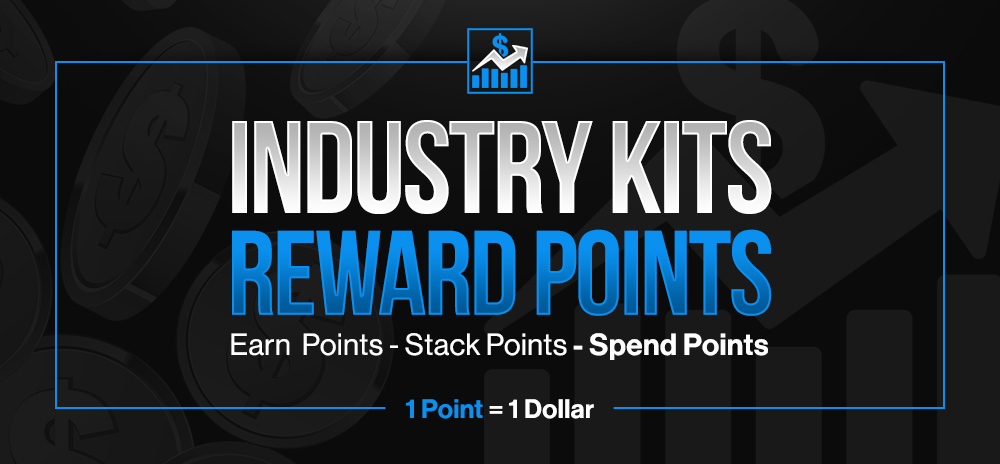 What Are Reward Points?
Reward Points Are Points That You Get As A Reward From IndustryKits Which Can Be Used In Your Orders.
1 Point = 1 Dollar.
How Do I Get Reward Points?
You Receive Points For Every Product You Purchase From IndustryKits. When You Look At A Product Page It Will Tell You How Many Points That Product Rewards You. Most Reward 1 Point But Some Will Give More. You Also Get 10 Points Every Month As Long As Your A VIP Producer Monthly Member!
(Points Are Manually Added / Accepted Per Order. Please Allow Us Time To Add Them Into Your Account)
How Can I Spend My Points?
After Adding Everything You'd Like To Your Card Click The VIEW CART Option & You Will See How Many Reward Points You Have To Apply Towards That Order. Remember That Every 1 Point Is Equal To 1 Dollar. You Choose How Many You Want To Apply, They Also Never Expire.
How Can I See How May Reward Points I Have & Keep Track?
You Can Check The Rewards Section In Your IndustryKits Account. There You Can See How Many Points You Have & What You've Spent & So On.
- Thank You For Choosing IndustryKits & If You Need Anything Else Contact Us.