Mixing Services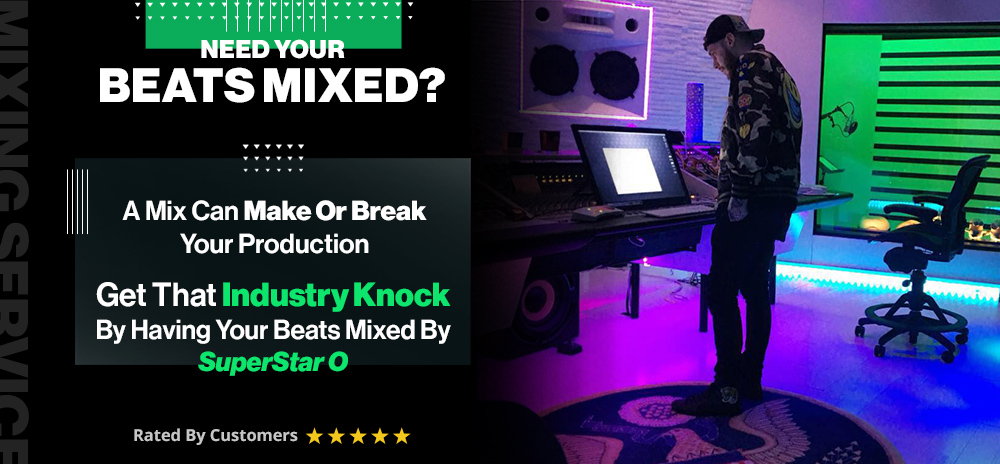 How Much Is It For Beat Mixing?
- The Price Is As Follows.


1 For $40

2 For $70

3 For $100

5 For $150

There Is Also A Mega Bundle Deal Of 10 For $225
How Long Will It Take?
It Usually Only Takes 24-72 Hours Per Mix Order Depending On How Many Orders I Have.
What File Types Do You Send Back?
I Send You Back A Solid MP3 , A Solid WAV & The Full WAV TrackOut Stems As Well.
What All Is Needed To Mix & How Do I Order?
To Order You Just Email Me Letting Me Know How Many You Want Done.
I Will Then Send You A PayPal Payment Request. Once Payment Has Been Made I Will Need A Download Link For Each Beat Containing Its Full Length WAV TrackOuts As Well As The Beats Tempo(s).


Why Do I Need My Beats Mixed & Why Use You?
A Mix Can MAKE Or BREAK Your Music As Well As Sales, That Goes For Beats As Well.


If Your Instrumental Is Not Mixed Properly & Does Not Have That Industry Sound Quality It Can Make You Look Less Professional As Well As Scare Away Potential Customers.
I Use Some Of The BEST Top Notch Hardware Equipment & Software Products, Some Which Cost Thousands Of Dollars.
Save Yourself The Money & Time And Get Your Beats Pro Mixed By Me. Someone With YEARS & YEARS Experience And The Right Tools / Ear For The Job. I Mix Your Music With As Much Care & Attention As I Do My Own.


Contact Email To Order - [SuperStarObeatz@Gmail.com]